Picture this, you are in a hurry to get dressed and out of the house immediately.
You run into the closet, pictured below, and frantically look for your favorite red cashmere sweater, black jeans, and new pair of suede wedges.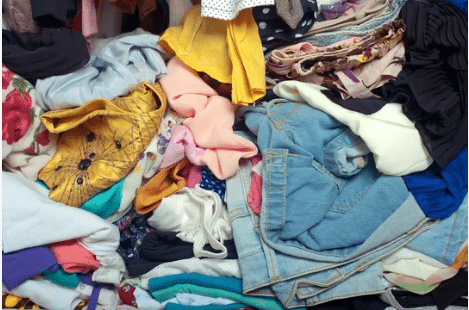 Well. Yikes. This is an unorganized mess.
There are clothes everywhere. Short sleeved shirts are next to winter coats. Shorts and skirts are piled on the floor. Flip flops are next to random belts.
This mess makes you anxious and want to bounce out of that closet fast, right?
Now imagine doing the exact same challenge, but in this closet.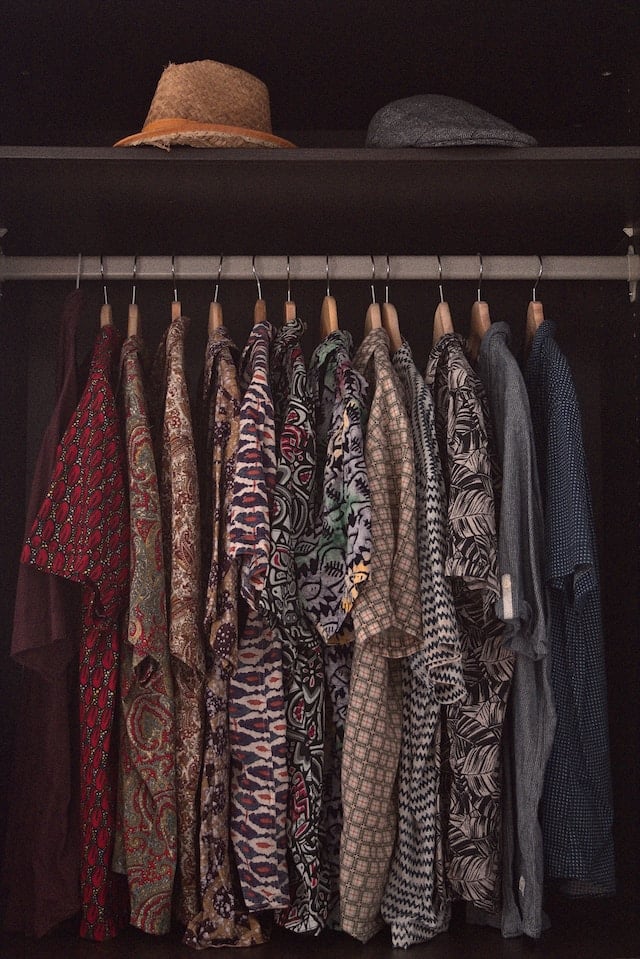 Serenity.
In fact, getting dressed in this closet makes you feel calm and it makes you want to stay hidden in the closet a bit longer, right?
The clothes are sorted by season and color and you can easily figure out where things are. There is clearly a  thoughtful design to how the clothes are  organized.
Marie Kondo would be so pleased, this closet sparks joy.
Now this exact same concept applies to how your website is organized.
If it is messy, people (and Google) can't easily find what they are looking for and bounce. If the content is organized, people stay longer and enjoy being there.
Don't miss this. Website architecture is very important to the findabilty or SEO of your site. The more organized the site is the easier google (and users) can find your favorite blue polka dot sweater, I mean content.
By ensuring a thoughtful structure to your site, you will create an intuitive user experience for both your visitors and Google.
In this post we are are going to consider the importance of Website Architecture and SEO.
We are going to specifically look at:
Why is Site Structure Important for SEO
Let's get into the weeds here, go grab a cozy sweater and read on.
What Is Website Architecture?
Website architecture is how the content on your site is organized, this includes categories, internal links and overall site structure.
If you go back to the closet analogy, the messy closet is just like having a website with 150 blog posts and all of them labeled "Uncategorized".
When there isn't a thoughtful categorization of posts, it is nearly impossible for your visitors to find all of the content that is useful for them.
When the site is unorganized, visitors will read the most recent posts, but will not dig into the deep archive of content simply because it is disorganized.
The goal is to have the archive of content working for you.
Why is Site Structure Important for SEO?
A good site structure means a great user experience.
A good user experience is directly related to how well search engines rank your site. When a user finds a site they like, the user will binge read the content, click on multiple pages and the site will rank high on the SERP Search Engine Results Page.
How to set up a good site structure?
1. Group content by topic/category.
Topical organization is a very common way to organize the content on your site. We often recommend this strategy to our clients.  Content that is grouped together by topic helps to position yourself as an expert in your field by showcasing that you cover a topic in great depth.
By inter-linking related pages, users will increase the Metrics that Matter because they will read multiple pages and it will help Google give context to what keywords to rank for.
2. Keep the number of topic categories between 3 and 10.
The goal of building a content strategy that is well structured is to authentically show up online for what you do best.
Figure out what you can write about forever and do that. Create those topics/categories, make them easy to find, write several articles and link them together.
3. Try to keep the categories balanced.
It is important to keep the categories some what balanced within the site. If one category has 75 posts and another only has 3 Google will assume that you are not an expert in the category that only has 3 posts.
Examples of Good Website Architecture
AMR Digital is a social media strategy firm that helps clients grow their following and increase their influence. The team at AMR Digital are experts in all aspects of social media and regularly blog about strategy and the various platforms.
The blog on the AMR Digital site is organized so well. The drop down menu allows visitors to easily find content based on platform.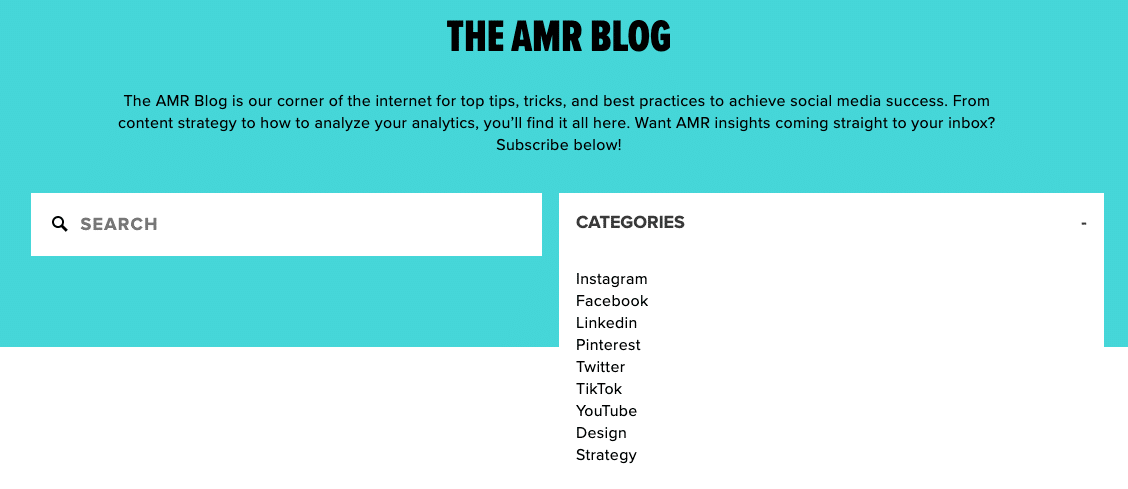 This structure is easy to navigate, easy to binge consume the content and it encourages users to stay on the site for a long time (hello, Metrics that Matter).
Family Food on the Table is one of our go-to foodies. Kathryn has been creating recipes for years. The navigation structure of her site not only makes it easy for eager home cooks to find a recipe but it also enables her content to be relevant over time so that her killer pumpkin chocolate chip cake from 2016 is easily found, I mean, pumpkin cake is always a delish, no matter when the recipe was posted.
The main navigation of this food blog is extensive, but it is organized with the user in mind.