Site Titles + Page Titles are arguably the very most important element on any page.
The primary function of Site Titles and Page Titles is to tell users and search engines what they can expect from the web page.
Remember there are over 6 Billion Google Searches a day and over 6 Million blog posts written every day. That is a lot of content sort through.
Googles job is to read + understand it all so that it can match the best website to each inquiry — as fast as possible.
This is why SEO titles are so important.
Titles are the very first thing that Google reads (and probably users too) when it arrives at your site and they are the first chance you have to convince users (and Google) to stick around.
Site Titles appear on the search engine results page.

They also appear on social posts.

Site Titles also appear in the browser tabs.

A well written site title will tell Google exactly what the site is about. Consider this example from two natural skincare companies:
True Botanicals | Skincare with Natural & Organic Ingredients
vs.
Mad Hippie | Consciously Driven : Scientifically Minded.
In the first example, we can get a pretty good understanding of what the site is about. Skincare that is made with natural and organic ingredients.
In the second example, based on the site title this could be a food product, a house cleaner, a garden product — it is very difficult to tell from the page title what the site is about.
How to write a good site title
There are a few must haves for every effective site title:
Key Service. The thing that people pay you money for.
Your dreamiest of dreamy keyword. This is that phrase that if you were on Page 1 of Google for it, your business would change.
Brand Name. SO many times I work with clients who are not ranking for the name of their business.
In short a good site title is descriptive and focused on your primary keywords.
The site title for Clapping Dog Media is:
Grow Your Traffic, Transform Your Business | SEO for Small Business | Clapping Dog Media 
See how I follow that formula — my dreamiest keyword, my brand and then the service that I want to people to pay me for.
Here are examples of good site titles.
West Elm: Modern Furniture, Home Decor, Lighting & More
👉🏽 Biz Name + What they sell
Martha Stewart | Recipes, DIY, Home Decor & Crafts
👉🏽 Biz Name + What is featured on the site
Jenna Kutcher | Marketing Entrepreneur and Host of The Goal Digger Podcast
👉🏽 Biz Name + her Dreamy Keyword
Loudoun County Wedding Photographer | Bakerture Photo and Video
👉🏽 Where and What + Biz Name
Cosmetic Dentistry Services in Chicago, IL | Veneers, Invisalign, & Sedation Dentistry | Same-Day Crowns and CAD-CAM | Sugar Fix Dental Loft
👉🏽 Where and What + Biz Name I like this one even if it long!
And here are some others that need a bit of work. If you are not familiar with the biz name/brand it is impossible to know what the site offers with this title.
How to Change your site title in Squarespace
Click Edit in the top-left corner of your site preview.
Hover over the header and click Edit Site Header.
Click Site Title & Logo.
In the Site Title text field, enter a site title.
Hover over Done and click Save.
How to Edit your site title in WordPress
I suggest that you install Yoast, it makes editing titles super easy, simply click edit snippet.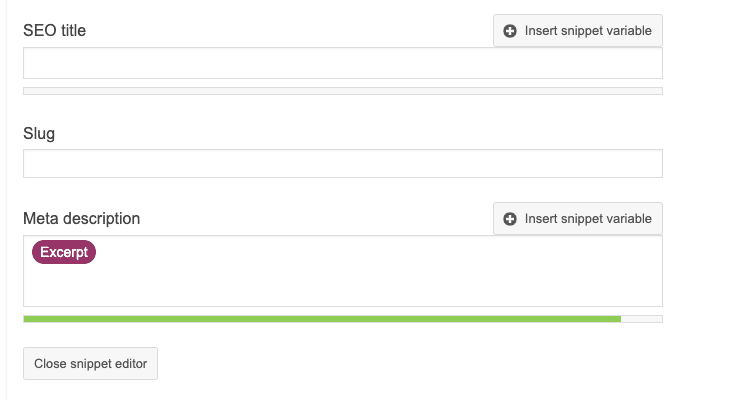 What is your site title? 
How do you want to be found?
Not sure, reach out.